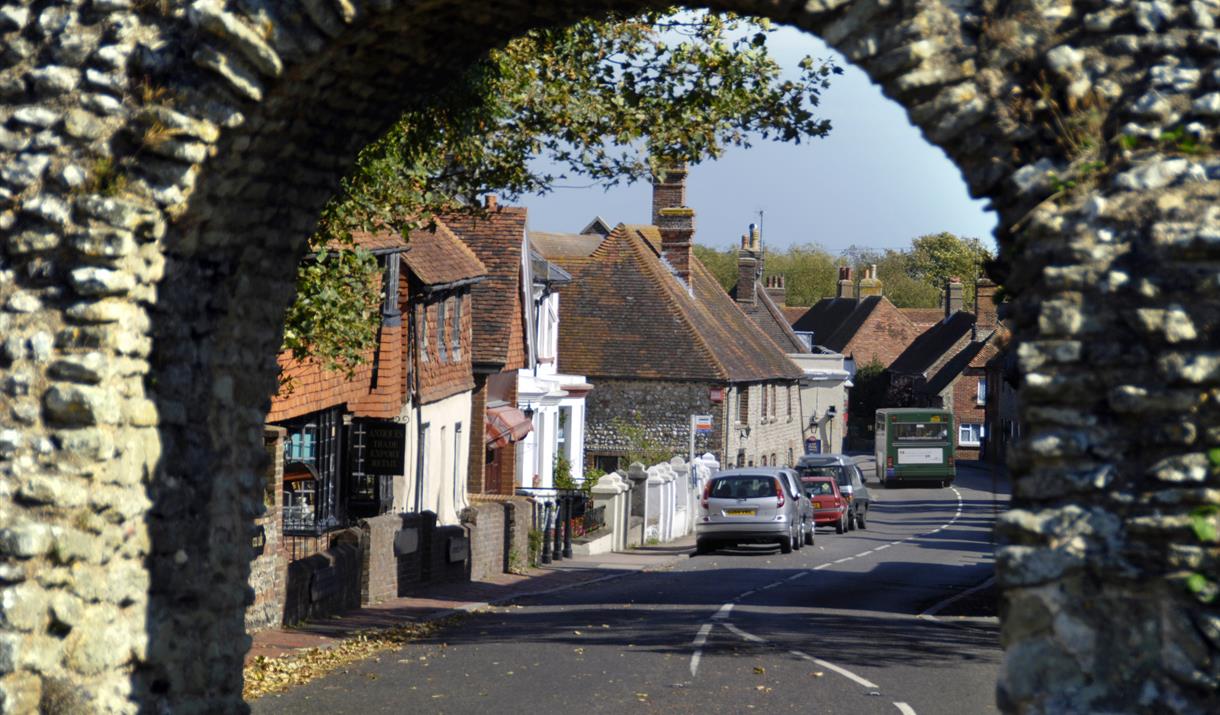 About
Commencing from the village pond where evidence of the Roman road has been found. The route leads 1.5 miles to Stone Cross. A Return via Hankham gives an opportunity to see the Oast House at Peelings Manor.
The Westham Village Pond is said to be a vestige of the old Roman Harbour. The Blacksmiths shop was here and carts were driven into the pond to soak their wooden wheels in summer and prevent them from becoming loose.
Please walk at the side of the lane and watch out for occasional traffic and bicycles.
The route is an example of a Wealden sunken lane worn down by horses and carts over hundreds of years. The hedges are species rich, one length has 11 different species of trees and shrubs an indication that a hedge has existed for more than 1000 years. Hazel and Hawthorn provide fruits .There are views to the north across the wildlife rich Pevensey Levels.
Hops can be found trailing in the trees, most evident just to the east of the entrance of St John's Drive. Years ago Barley was grown near here, the ingredients for many pints of beer.
The cross roads at Gallows Lane is said to be the site of a Gallows placed to warn off Smugglers travelling inland to hide tubs of French Brandy in the tunnels at Hankham. Nearer to Stone Cross the lane has been blocked to form a cycling and walking route. This passes by an area of Ancient Woodland which is full of blue bells in the spring.
At the cross roads turn up the road north past the church then take the lane to the right just beyond the bridge. Hankham is situated on fertile greensand land good for Horticulture. Just before Peelings Manor barns a public foot path leads to the south across the field from where the Oast House , which is now a private residence, can be seen. Retracing steps back to the lane continue into Hankham or take the shorter route along Foords Lane. Then turn right to return towards the Gallows Lane junction and Peelings Lane.
Book Tickets
Tripadvisor
Map & Directions