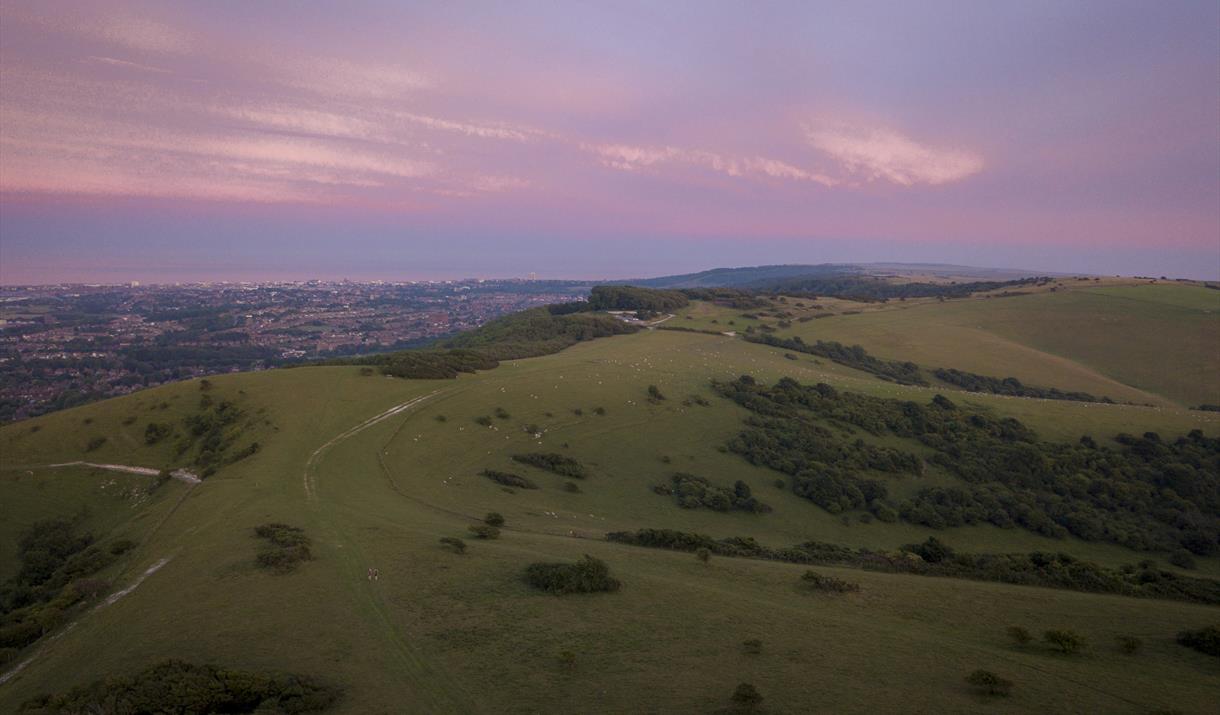 About
Leaving Butts Brow car park, we'll take an undulating route across Chalk Farm to look at the downland landscape, historic features and discuss how the farmers manage the land with grazing livestock. We'll then walk across to Cloth Farm, Jevington to enjoy some more chalk grassland and see the remains of an old medieval field system, before returning to Butts Brow along the South Downs Way and Wealdway, Scenic views from higher ground along the route with grassland and chalk tracks underfoot. Gates, stiles and some steep terrain. Eastbourne residents permit or pay and display at Butts Brow car park.
Approximate distance: 4 miles
Maximum no. of walkers: 29.
Book Tickets
Tripadvisor
Map & Directions