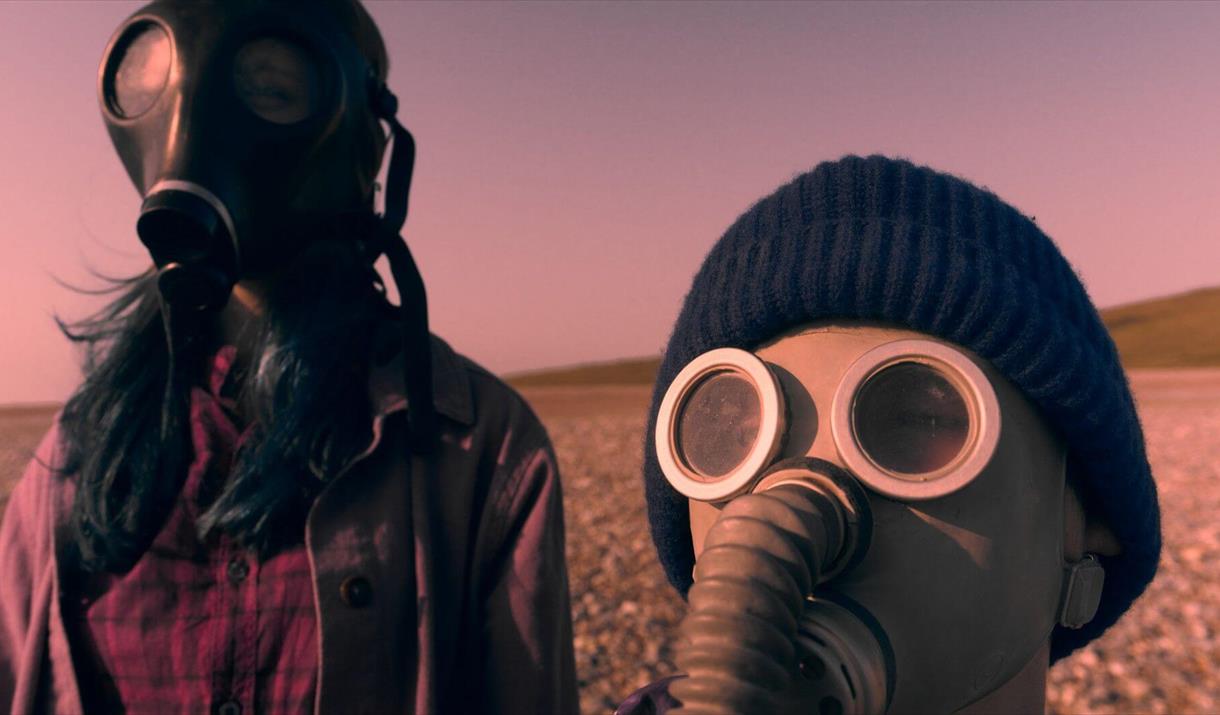 About
David Blandy, as part of his upcoming artist's residency at Towner Eastbourne, will be presenting a live collaborative immersive installation alongside an archive of his psychogeographical research into the relationship between food production and weapon development, space exploration and the climate crisis. Focusing on his current production towards his new film work The Edge of Forever, this project will debut in Towner's new ground floor studios.

Blandy will investigate connections between specific sites, personal histories and geopolitical events to reflect on our place in the world, as Britain is caught between disaster capitalism and the climate crisis. These ideas will be tackled through the lens of his grandfather's experiences interned in Japanese POW camps during the Second World War in Singapore and Taiwan, merging the personal with larger shared histories.

These histories are intimately tied to the south coast of England, from the abandoned telescopes of Herstmonceux Observatory and the underground cold war bunkers that pepper the area, to the sci-fi of HG Wells that preempted many of our technological advances. The moving image work centres on a couple of questing children, seeking to unravel the mysteries of a damaged world in a landscape loaded with symbolism. It begins in Cuckmere Haven, with its cliffs formed from the remains of plankton from 100 million years ago and it's more recent histories from the World Wars, and continues into their discovery of a Cold War era observatory and their visions of the depths of the cosmos.

The Edge of Forever will continue to be developed for a solo exhibition at John Hansard Gallery, Southampton in 2023.

This exhibition is supported by Arts Council England and The Elephant Trust.
Book Tickets
Tripadvisor
Map & Directions