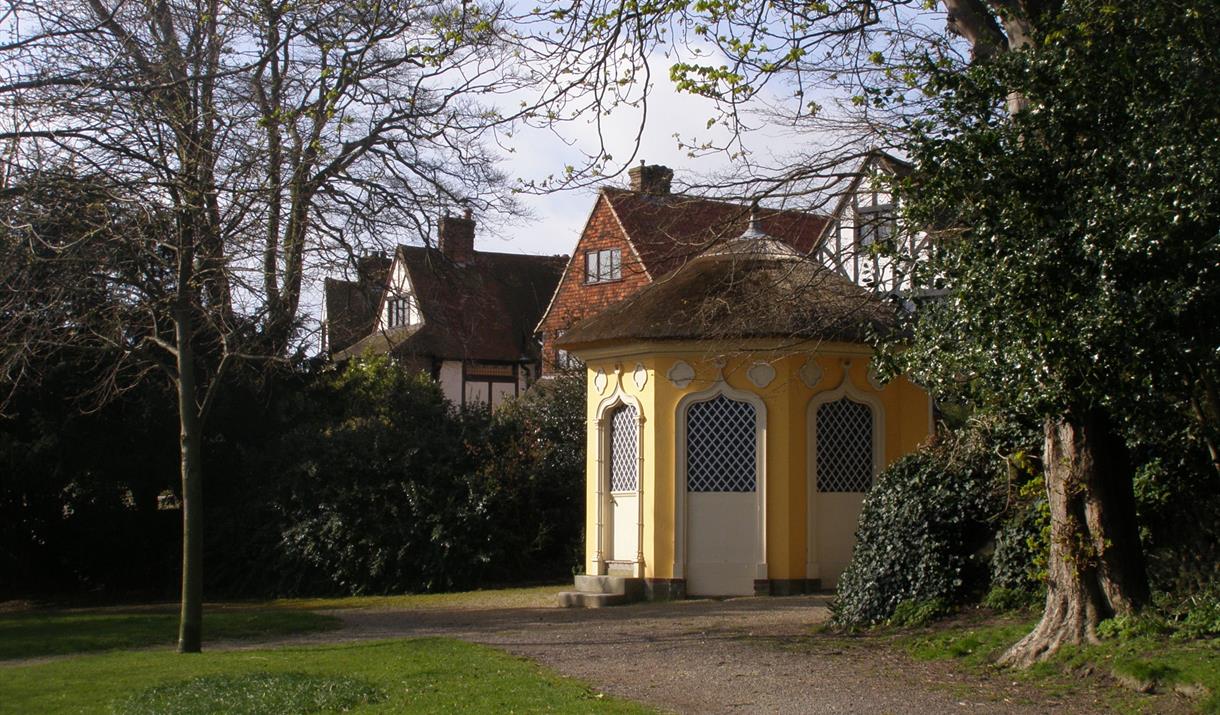 About
A short gentle historic walk around the popular Old Town gardens explaining the history of the gardens, Gildredge Park and the listed Hermitage building which will be open at the end of the tour.
Exact meeting point: The thatched Hermitage, Manor Gardens, Borough Lane, Eastbourne. BN20 8AA
The Hermitage is in the north west corner of the gardens , a short walk from the entrances at High Street, Borough Lane or at the north end of Compton Place Road.
Walk Leader: Kevin Gordon
Approximate distance: 1 mile
This is a short, easy walk with an approximate distance of 1 Mile
Start time: 2pm Approximate finish time: 3pm
There are two cafes for refreshments in Gildredge Park.
Dogs are welcome.
There are toilet facilities on this route.
This route is pushchair and wheelchair friendly, but there are grassy areas and narrow pathways.
Details of public transport to/from meeting point: Bus routes 1 , 12 and 55 .
Book Tickets
Tripadvisor
Map & Directions