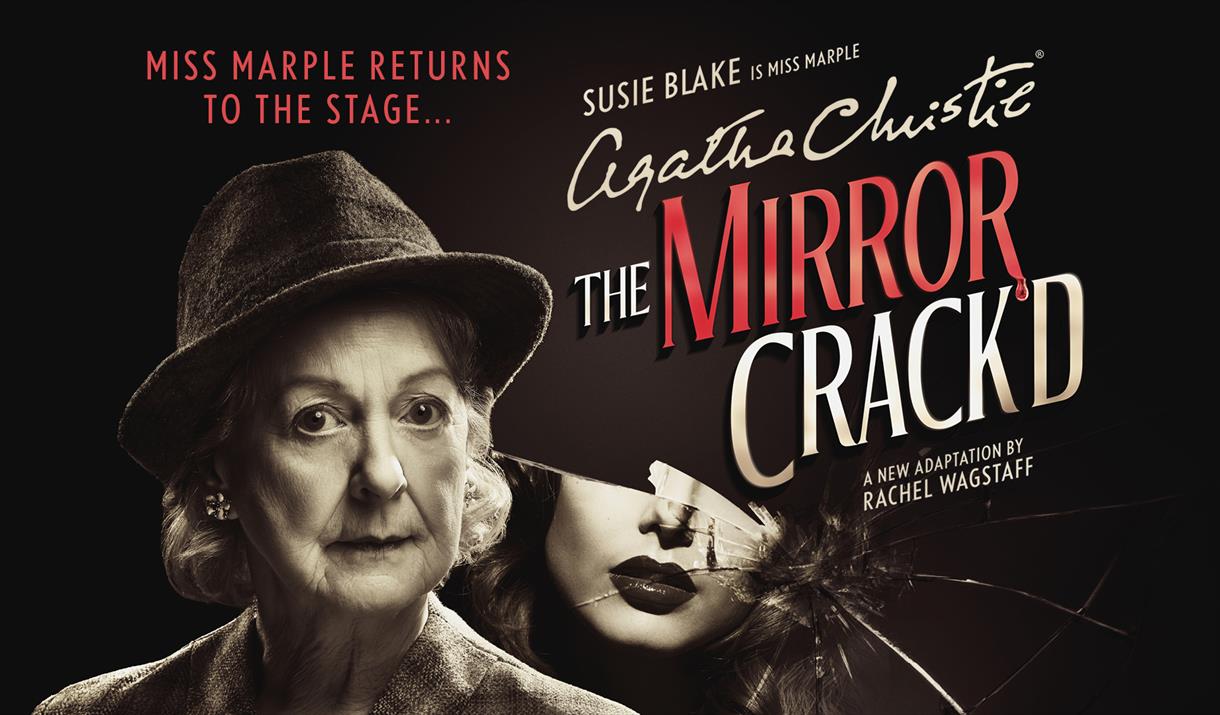 About
Miss Marple returns to the stage...
1960s England and a wind of change is blowing through the land.
It has even reached the sleepy village of St. Mary Mead. There's a new housing estate to make the villagers curious and fearful. And even stranger, a rich American film star has bought the Manor House.
Jane Marple, confined to a chair after an accident, is wondering if life has passed her by.
Then there is a vicious murder, and Miss Marple must unravel a web of lies, tragedy and danger.
This adaptation of Agatha Christie's famous novel brings real emotional depth and psychological insight to a thrilling story of revenge and the dark secrets that we all hide.
But can anything be hidden from Miss Marple, the sweet old lady with mind like a steel trap?
A brand-new production of Rachel Wagstaff's (Birdsong, The Girl on the Train) acclaimed adaptation produced by the award-winning Original Theatre Company who brought you Alan Bennett's The Habit of Art, the smash-hit comedy Invincible and the acclaimed Birdsong.
Starring Susie Blake as Miss Marple (Victoria Wood's As Seen on TV, Coronation Street, Mrs. Brown's Boys).
Book Tickets
Guide Prices
Tue - Thu 7.45pm £23.50 - £29
Fri & Sat 7.45pm £25.50 - £31
Wed & Sat 2.30pm £23.50, £25.50
Conc £1.50 off, Groups 10+ 10% off (Top 2 prices, 7.45pm only)
Under 16s and Students £10
Under 25s £15
Friends of Devonshire Park Theatre 25% off (First 2 nights)
Ovation £5 off (Top Price, First Night)
Prices inclusive of £2 per ticket booking fee.
Tripadvisor
Map & Directions