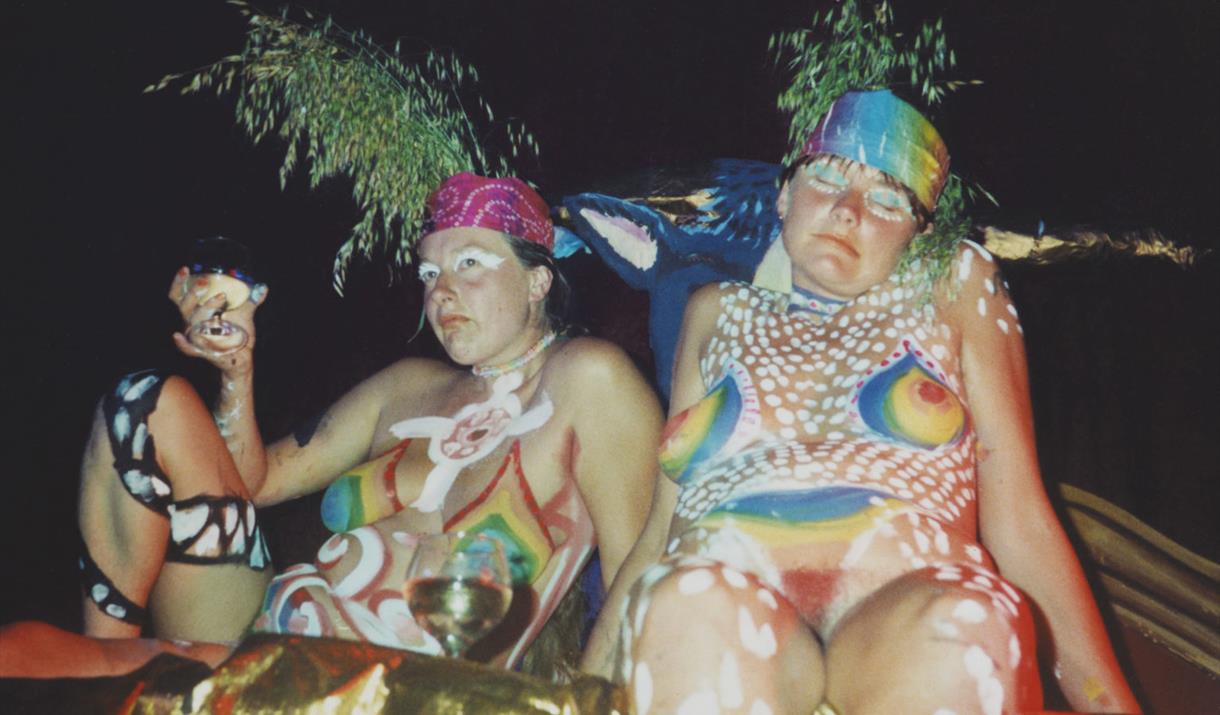 About
Christine Binnie and Jennifer Binnie have a long-standing connection with the Eastbourne area and grew up in Wannock, they spent formative years attending Eastbourne College of Art and Design which firmly established their identities as artists.
They have both developed a strong connection to the rural and downland landscape which has influenced their work in performance art, pottery (Christine) and painting (Jennifer). Along with Wilma Johnson, the sisters are founding members of The Neo Naturists, a performance art collective which evolved in the early 1980s in London.
In this Towner exhibition, which they will curate, Christine and Jennifer will use their own work to complement pieces chosen from Towner's Collection. The exhibition will guide the visitor through a journey which will reflect on and embrace our place in this changing world, exploring themes of nature, the body, meaning and the cycles of life.
The artists Christine Binnie and Jennifer Binnie invite you to dress in your most eccentric flamboyant outfit to visit their exhibition Art, Life and Us at Towner before promenading along the seafront between the Wish Towner and Eastbourne Pier on Saturday 26th September, anytime between 10am – 5pm.
Book Tickets
Tripadvisor
Map & Directions