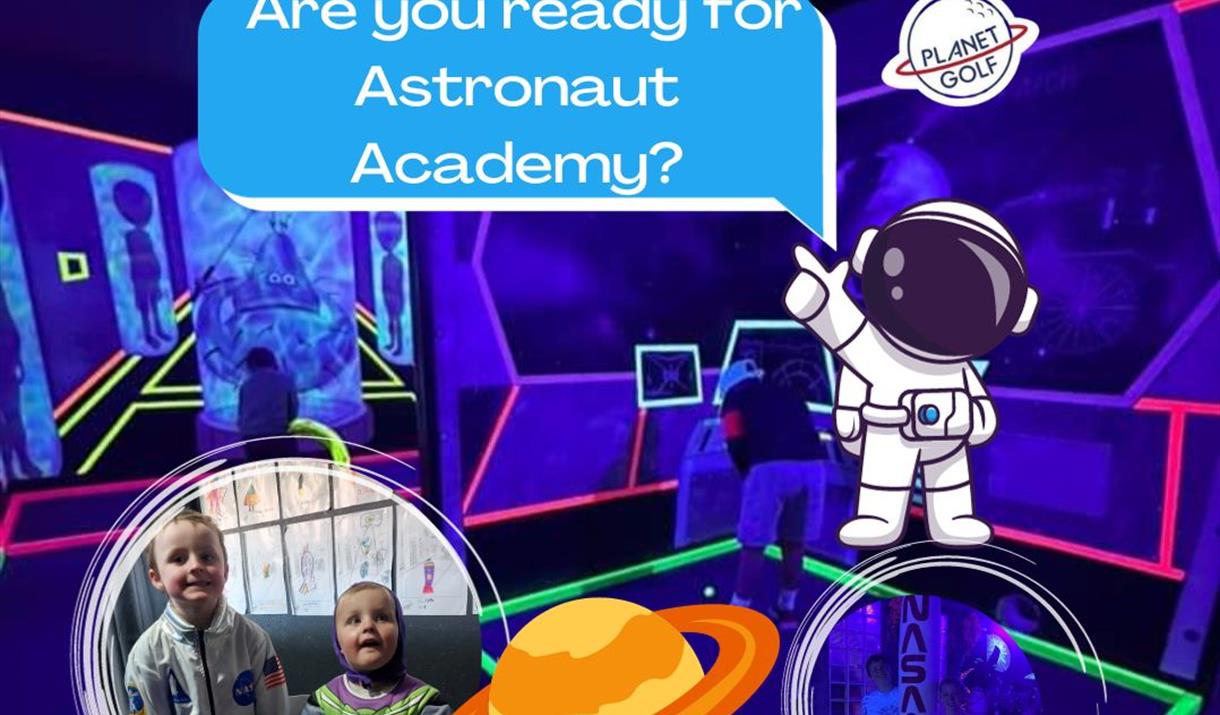 About
Love minigolf? Love space, aliens and astronauts?
Join us 25th-26th November and take part in our Astronaut Academy!
- Discover your Astronaut name
- Find all the UFOs on your journey around Planet Golf
- Receive a graduation certificate from the Planet Golf Astronaut Academy!
Standard tickets required.
No additional charge for Astronaut Academy.
FREE same day second round with every visit!
Book Tickets
Tripadvisor
Map & Directions