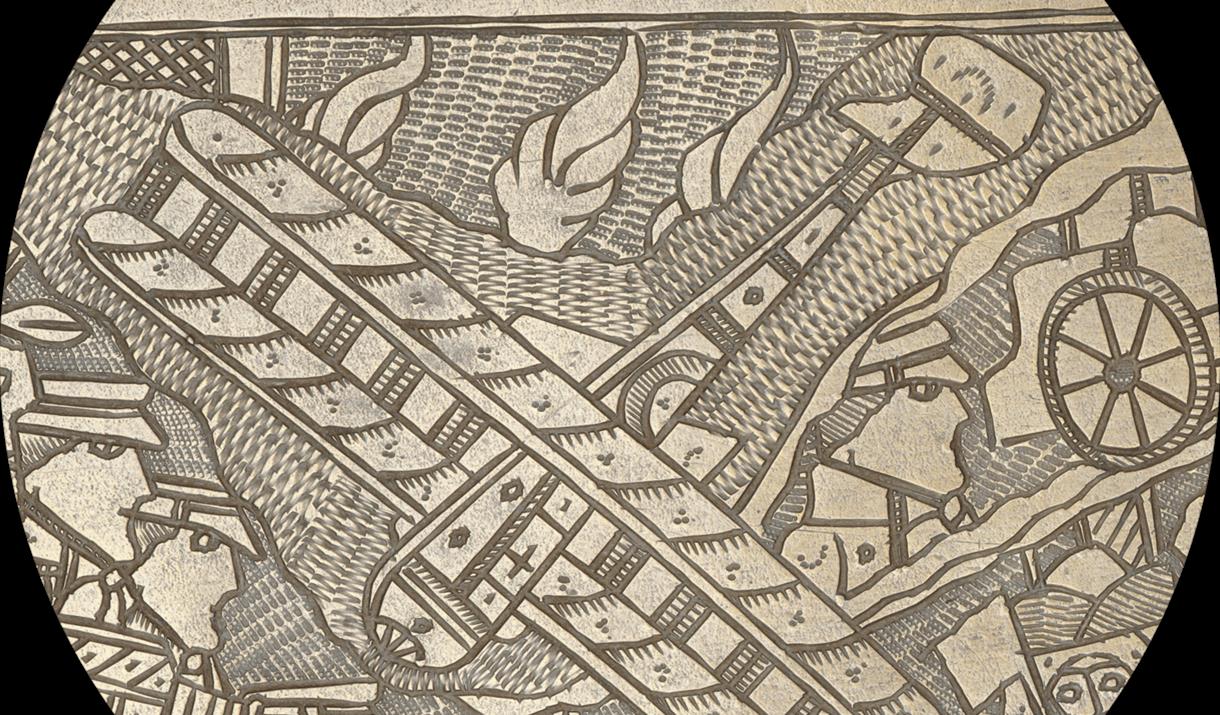 About
In an ambitious new moving image work, Jananne Al-Ani reveals a micro landscape within the surface of a museum object and employs testimony and storytelling to reflect on the relationship between Britain and Iraq. Al-Ani draws upon interviews with her mother, recalling personal experiences of living in Iraq through moments of intense social and political change. This story is illustrated through an aerial journey over the surface of a highly decorated brass tray that originated in Iraq and is now held in the V&A Collection. The tray depicts events on Armistice Day, 1918, in the Iraqi town of al-Hindiyyah. Crowds of highly stylised Arab men and women and British soldiers in uniform are shown, from a bird's eye view, on either bank of the river Euphrates, which cuts across the centre of the tray. Using ultra close-up images of the tray and its engraved surface Al-Ani creates a layered narrative over a vast landscape which will be presented across a large-scale curved screen to create an immersive environment in which to encounter these stories.

Co-commissioned by Film and Video Umbrella and Towner Eastbourne with Art Fund support through the Moving Image Fund for Museums.

Presented alongside 'Bringing to Light: Jananne Al-Ani curates the Towner Collection', 12 February – 22 May 2022.
Book Tickets
Tripadvisor
Map & Directions