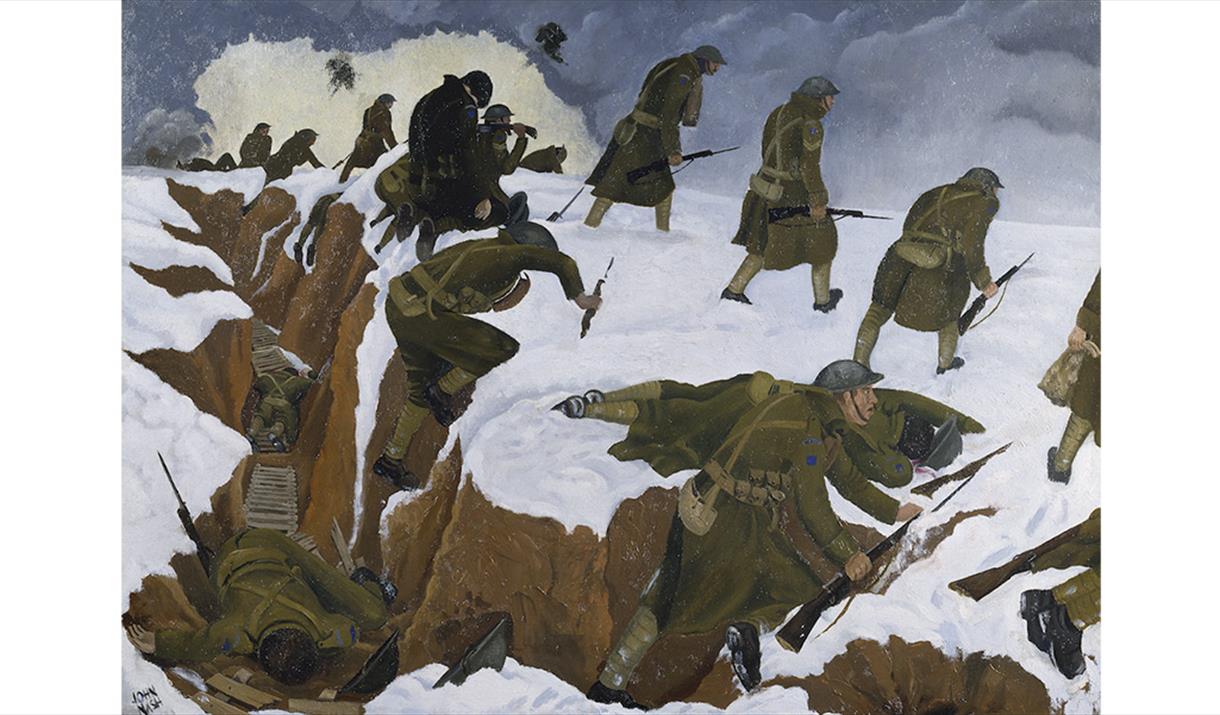 About
Often overshadowed by his better-known brother Paul Nash and with no major exhibition of his work since the Royal Academy's exhibition in 1967, this will be the largest outing for John Nash in over 50 years and certainly the most substantial retrospective since his death.
Nash was one of a small number of artists who were Official War Artists in both the first and second world wars. Despite his lack of training, he achieved great respect and was held in high regard by his contemporaries, particularly for his production of one of the greatest paintings of WWI, Over the Top, 1918, in the Imperial War Museum Collection.
The exhibition will contextualise his life and work within the history of early and mid-20th century art, embracing a wide variety of media from oil paintings and watercolours, to print and illustration. Works will also be presented from friends and contemporaries including: Claughton Pellew, Francis Unwin, Christine Kuhlenthal, Paul Nash, Harold Gilman, Charles Ginner, Robert Bevan, Dora Carrington, Edward Bawden, Eric Ravilious, Cedric Morris, Carol Weight, Rupert Lee, and Edward Lear.
Book Tickets
Tripadvisor
Map & Directions