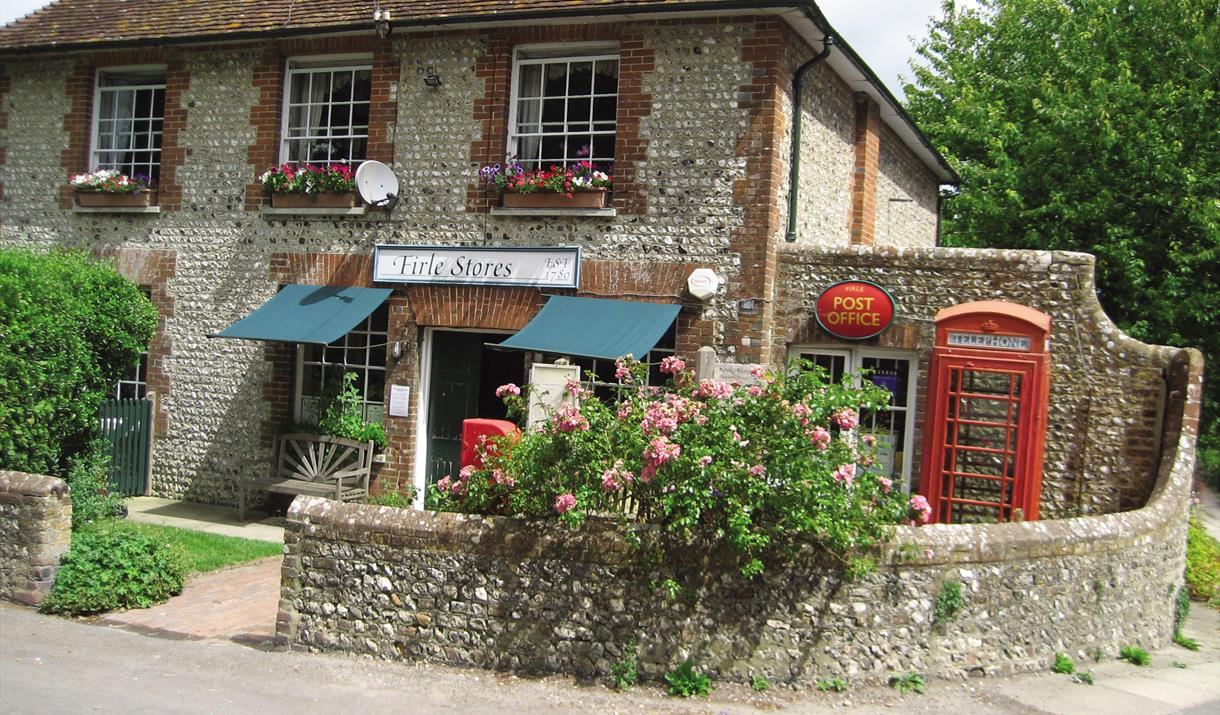 About
Follow A27 to Berwick turning, park on the grass triangle (.MR 510052) opposite the Cricketers Pub.
1. Starting from here follow TRACK heading for Berwick church. This church had its windows blown out in the war and they were replaced by clear glass. It is worth a visit as the walls are decorated by Artists Duncan Grant, Vanessa and Quentin Bell. Part of the Bloomsbury set.
2. From Church exit via back gate joining the old coach Road. Take care as this can be used by various forms of transport. Carry on to Bo-peep Farm. This is now a Bed and Breakfast establishment. Road to the left takes you up to a car park at the top of the downs.
3. Cross straight over to continue along the Coach Road past a house called Beanstalk, where if you are lucky a peacock can be seen. Soon you are walking alongside flint walls into Firle Farm into village. Pass shop and pub ( Ram Inn). Turning right at T-junction along the road to the entrance gates to Firle Place.
4. Though gates bearing right follow footpath to Cricket field and car park. Where you can have your picnic lunch. Returning to the village beside the pub back to local shop. Where you turn left, following footpath past Firle Place, then Firle Tower, built as a game keepers cottage. Continue following footpath signs East.
5. Eventually passing though Charleston Farm, this was home to the Bloomsbury set. (Recommended wear a mask though here as open to the public. Toilets may be available here also.)
6. Continue on footpath, passing a pottery workshop, crossing road ( that leads to Bo-peep ) following through to Alciston past the Church, then across field back to Berwick.
Enjoy your walk
Book Tickets
Tripadvisor
Map & Directions