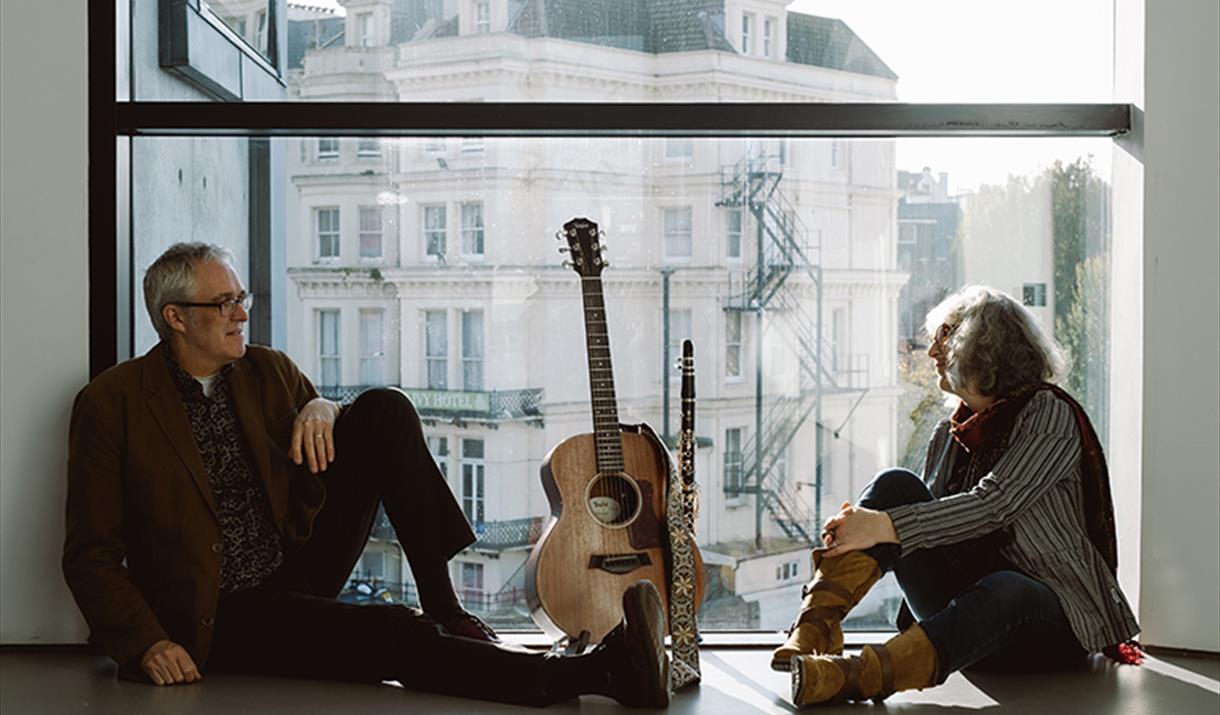 About
Sussex songwriters Milton Hide launch their second full album, The Holloway, with a live show on The Grove Theatre stage. Their debut album, Temperature's Rising, received great reviews being described as 'some of the most heart-warming and uplifting music I've heard in a while' (Spiral Earth) with 'superior story-telling and well-crafted arrangements' (Fatea). R&R Magazine wrote: 'so subtle and easy is the music that you don't realise the stiletto has arrived until it's slid in'.
From their home under the gaze of the Wilmington Giant, Milton Hide (Jim and Josie Tipler) write stories through original song. The duo blend Jim's guitar and Josie's pure vocal delivery with percussion and clarinet.They will introduce you to memorable characters and intriguing tales inspired by the people and places they have discovered while touring their music. At times heartbreaking, at times wry, a Milton Hide performance always engages and charms an audience, leaving them wanting more.
Joining Milton Hide on stage for some of the numbers will be guest musicians, Bruce Knapp on guitars and Phil Jones on bass.
Phil Jones will be playing a solo set to open the evening with songs from his own wonderful album, St Peter's Thumb. Phil has a 50 year history in writing and making music. From the working man's clubs of South Wales through to performing in Europe and some of the UK's premier concert and festival stages.
The Holloway is released on the Long Way Home Productions label and will be available on the night or from www.miltonhide.com
Book Tickets
Tripadvisor
Map & Directions