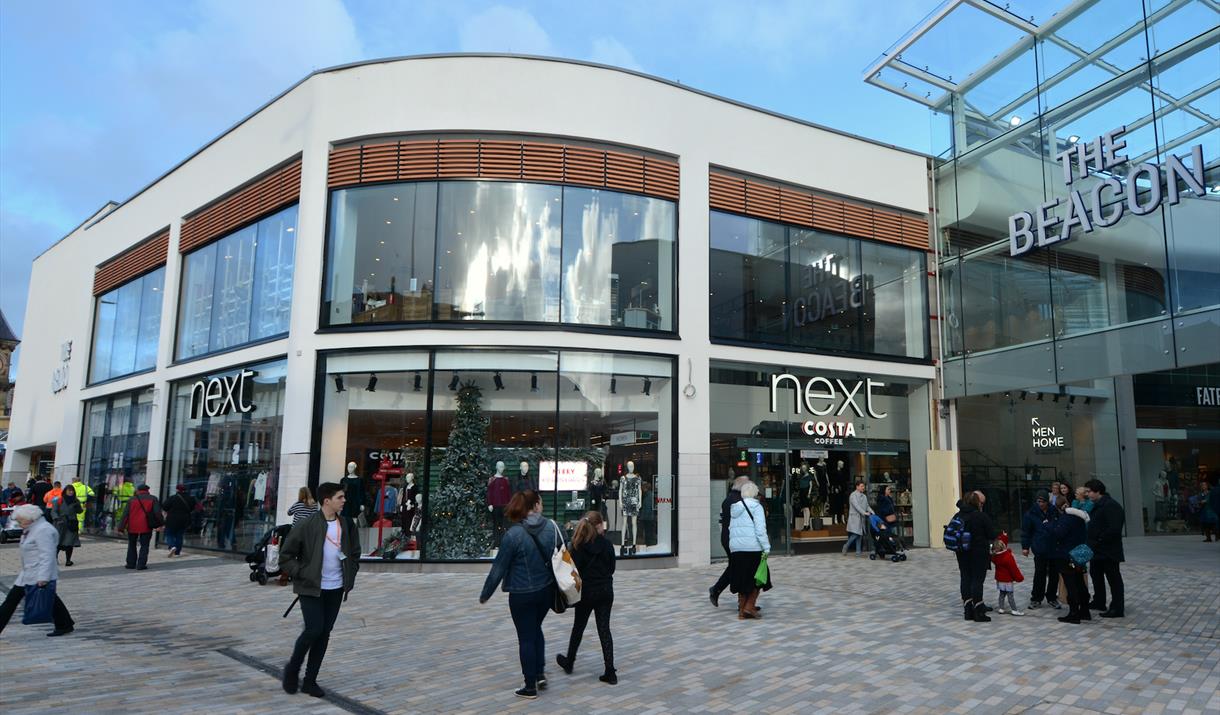 About
The Beacon is one of Eastbourne's top retail destinations and it's easy to see why with their fantastic selection of top brand names including Marks and Spencer, Primark, River Island, H&M, Pandora and Boots. What's more there is a wide range of cafés available offering a wide selection of coffees, teas and cakes, including; Starbucks, Muffin Break, Shades and Café Ruby.

Parking could not be easier with 1300 spaces available in our main car park situated directly above the shops and in our secondary car park in Junction Road just two minutes from the Centre where you'll find the cheapest parking deal in Eastbourne for just £3.50 a day.

You'll be spoilt for choice with our great range of places where you can take a break and recharge those batteries. Starbucks, Shades and Cafe Ruby Coffee & Muffins to name just a few.

For those with mobility difficulties, Eastbourne Shopmobility (situated just outside the Centre's main doors next to Marks & Spencer) is open from Monday to Friday until 4.30pm and Saturday 9am until 5pm. It closes for 30 minutes at 12.30pm for lunch and advance booking is advisable.
Book Tickets
Tripadvisor
Map & Directions