There are no tricks, just treats in Eastbourne with plenty to do for all ages this Halloween and half term holidays.
Whether you want to eat, drink and be scary, have a fang-tastic night out or carve out a perfect Halloween themed outing for all the family, you can enjoy the holiday with a host of events.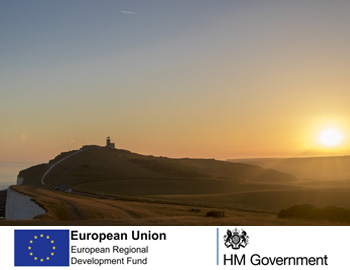 From 23-31 October, Beachy Head will signal the changing of the seasons with a new festival this half term featuring stories of folklore, twilight nature walks and nighttime astronomy.
The Afterlight Festival will include a series of free events organised by Heritage Eastbourne as the darker nights draw in including events for both adults and children in and around the vicinity of The Beachy Head Story exhibition next to the Beachy Head Pub.
Highlights include tales of Sussex folklore and twilight nature walks to creating craft naturescapes and stealing a glimpse of the Milky Way through telescopes.
Wildlife lovers can join a twilight nature walk with the Sussex Bat Group or for a stellar evening, try a spot of stargazing with Eastbourne Astronomical Society and then literally pop into the pop-up planetarium courtesy of The Observatory.
Events are free but must be pre-booked online at www.HeritageEastbourne.com
Spooky things aside, spectators are being encouraged to show their support for thousands of runners taking part in the Eastbourne Marathon, Beachy Head Half and 10K events on 23 October, 17 October and 24 October respectively.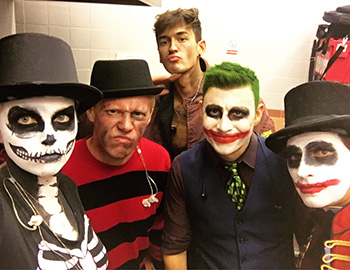 If music is your thing, have fun on the spookiest night of the year – Saturday 30 October - at the Eastbourne Bandstand Halloween Party with The Zoots.
The popular band will entertain and delight with a spooktastic night of music from a host of eras and an array of artists you'll know and love. Expect a party atmosphere, lots of singing, dancing and Halloween fun.
The Stage Door pub is also hosting a Halloween Party on Saturday 30 October with prizes for the best fancy dress costumes. There will be live music from Eastbourne's Watson Brothers and Halloween themed cocktails on the evening.
There's Half Term Terrors at Knockhatch Adventure Park from the 25 - 31 October.
Bring the family along for an exciting day out with huge indoor and outdoor play areas, animals, rides and more.
There's also a Live Action Scare Maze where you can enter the darkness, block out the screams and lead your family to safety; live shows from the freaky Acting Moon Events on the Owl Display Field and by The Lost World Playbarn; a Scavenger Hunt where you can look for the hidden items, solve the anagram and win a treat.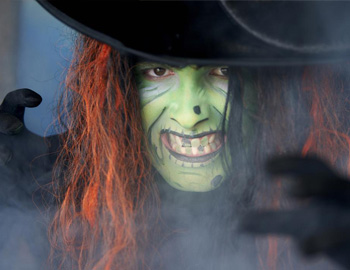 There's more spooky fun at Shriek Week at Drusillas Zoo Park from 23 October – 31 October. The Alfriston venue is the perfect place to bring the kids for a fun-filled and spooky Halloween week with oodles of eerie excitement and seasonal surprises to keep your little horrors half term happy.
Adventures can go through the creepy cobwebbed corridors of Haunted Heights - Drusillas' live action haunted house experience - into the terror-tory of sin sisters, Hocus and Pocus as they play hide and shriek with the unsuspecting public; Scuttle along to the Discovery Centre for some creepy crawly encounters throughout the week and meet some amazing mini monsters; or get some fang-tastically frightening tattoos and freaky face painting which will be available in the Petrifying Parlour and transform little angels into witches, black cats and monsters.
The Devonshire Park Theatre is opening it's doors once again, welcoming West End comedy The Hound of the Baskervilles to the stage from 26 – 30 October.
Follow Sherlock Holmes and Dr Watson as they unravel the mystery surrounding the untimely death of Sir Charles Baskerville in this classic who-dunnit. Audiences can expect theatrical inventions and comic performances with this brand new twist on the greatest detective story of all time.
Wyntercon VIII is coming to the Devonshire Quarter from 30 – 31 October. The annual family friendly event is a celebration of all things fantasy, sci-fi and horror.
With creative and educational workshops, tabletop roleplaying taster sessions and other social gaming activities on offer, including their huge cosplay competition, lightsabre academy experience and more, this event makes for a thrilling Halloween weekend.
Related
0 Comments