Love is in the air and with so much to do in Eastbourne and the surrounding areas, there's sure to be something on our to do list that you will fall in love with.
There's an abundance of fabulous restaurants in Eastbourne offering Valentine's Day specials for the foodies among us and there's plenty more going on to celebrate the traditional day when lovers express their affections with greetings and gifts.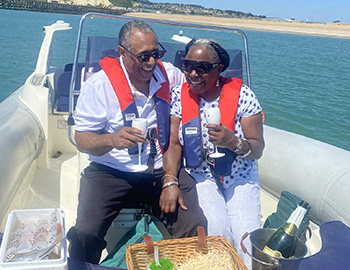 If you want to treat the one you love, how about gifting time together with an Eastbourne experience? Whether you're local to the area or treating someone special to an Eastbourne escape, there's a range of gifts from guided tours of the stunning South Downs to an e-bike adventure and wine tasting at a local vineyard, boat trips along the Seven Sisters, afternoon tea at one of the town's hotels or even an overnight stay. For inspiration and to browse the full selection, head to the Visit Eastbourne Gift Voucher Shop.
For an extra special celebration, enjoy a decadent Valentine's dinner at the Grand Hotel on 14 February. With two restaurants to choose from within the 5* establishment, both offer a sumptuous menu selection accompanied by a sparkling aperitif on arrival for a set price. Booking is essential, visit the Grand Hotel for more information.
If music be the food of love, check out what's going on at Eastbourne Theatres. On Sunday 12 February the London Philharmonic Orchestra stages Passion and Poetry at the Congress Theatre with pieces by Tchaikovsky. On Valentine's Night, there's a on- off performance at the Congress Theatre of Tap Factory, a high energy fusion of dancing, acrobatics, live music, and comedy starring eight male entertainers.
There's nothing better than wrapping up and getting out into the great outdoors with the one you love and there's plenty of self-guided walks for all abilities whether it's along the pristine seafront or for the more adventurous, country walks on the South Downs and surrounding areas. Find some of our favourites with our self-guided walk selection.
And after all that healthy outdoor exercise, finish off your walk with a nice cosy pub and settle down in front of a blazing fire – the perfect end to the most romantic day of the year.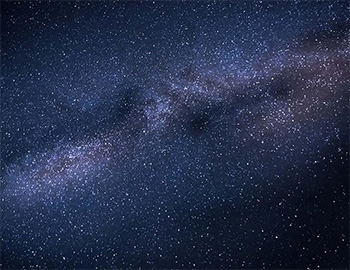 Psst… Valentine's celebrations don't have to be restricted to 14 February! Swap looking into each other's eyes for telescopes at the regular stargazing event at Beachy Head on Saturday 25 February from 6-8pm. Eastbourne Astronomical Society will be using their telescopes for visitors to catch a glimpse of the Orion Nebulae, where stars are being born and observe the Seven Sisters, a group of stars in the Taurus Constellation. Depending on the weather, it is also hoped constellations of the winter sky will be observable too including the brightest star in the sky called The Dog Star and a much larger star known as Betelgeuse and its light that has taken more than 400 years to reach our skies.
Related
1 Comments