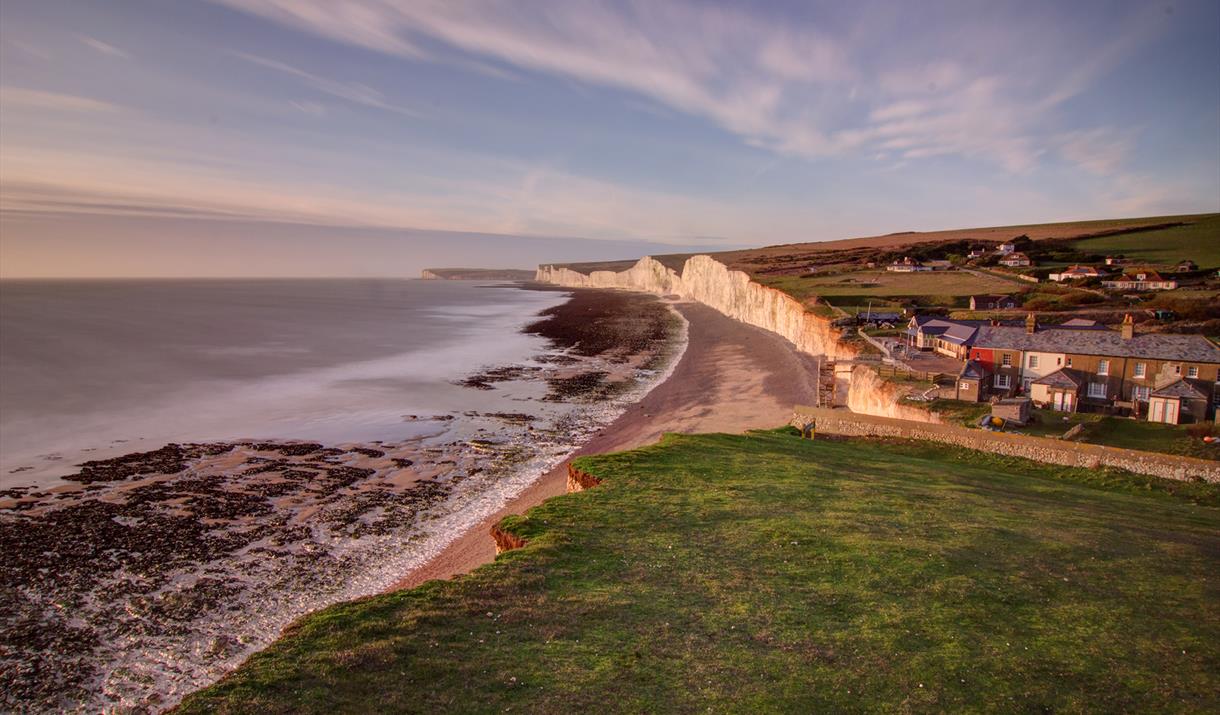 About
This trail will take you on an exciting tour along the start of the South Downs Trail. Eastbourne is the gateway to the South Downs Way, the National Trail that stretches across 100 miles to Winchester. Starting at the foot of Beachy Head, crossing the Seven Sisters and ending up at the Cuckmere River, this trail is not for the faint-hearted and will take approximately 5 hours if completed.

The trail will take you along the coast, upon the chalk cliffs, and although the trail is perfectly safe, you should be advised that due to constant erosion, the edge of the cliffs remain unstable and a safe distance from the edge should be adopted at all times.
There are places along the way to stop for a short break, grab something to eat and have a drink, and miles of stunning coastline to satisfy your inner photographer.

To reach the beginning of this trail (at the foot of Beachy Head), simply head towards Eastbourne Seafront if coming by car or by train, and head West, with the sea on your left, until you reach St Bede's School and you see the pathway heading up the cliff.

Before undertaking this trail, familiarise yourself with the local bus services and timings to ensure you are not left stranded upon the cliffs. The open-top Eastbourne Sightseeing bus runs every half an hour (from 19 March) along the main road parallel to your trail and will take you back to Eastbourne Seafront. The 13X Brighton & Hove bus will also run every hour on the same road (from 13 June – 9 September) but ensure to catch the bus going back towards Eastbourne, otherwise it will end up in Brighton.
Book Tickets
Tripadvisor
Map & Directions