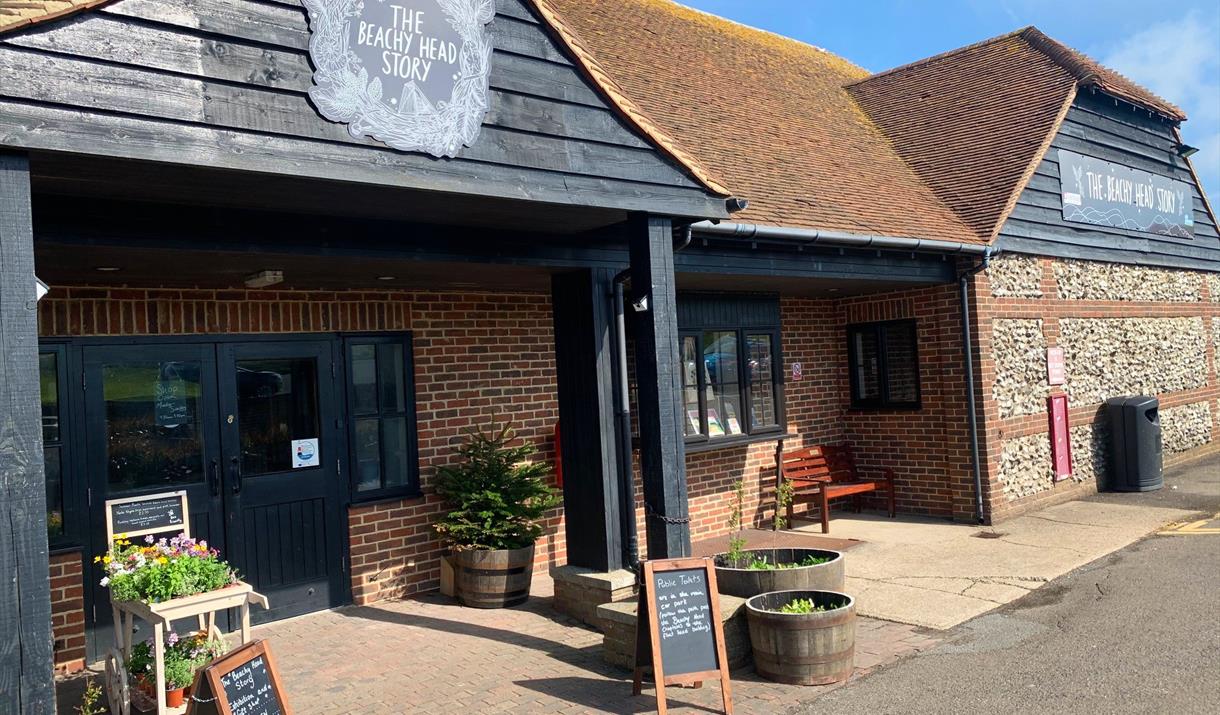 About
The latest project from Heritage Eastbourne, following on from the very popular Story of Eastbourne Exhibition. The Beachy Head Story is a brand new exhibition that will allow visitors to discover the beautiful landscape of Beachy Head and the South Downs.
Start at the formation of the Downs and continue through time, discovering the stories of people who have shaped this landscape. Find out why Beachy Head has been so important to people for thousands of years, and why it is still a must-see tourist destination on the South Coast.
The exhibition artwork has been created by local artist Ellie Fryer and evokes the exhibition's key themes of heritage, environment and folklore. Artefacts in the exhibition include items from the Beachy Head Lighthouse, fossils found on the area, a Roman coin hoard, and the skeleton of the famous Beachy Head Woman.
Our family friendly exhibition will have trails available for children, and staff will be on hand to answer any questions and recommend walks and nature trails in the area.
Once you've finished exploring the exhibition, come and see what delights are on offer in our gift shop. We stock a variety of locally sourced and nature inspired products, with a range that will exclusively feature artwork from the exhibition. The perfect place to find a souvenir of your visit or a gift for someone special. All money made from donations, and in our gift shop, will be reinvested into the exhibition and projects that will help to preserve this special Downland landscape.
Book Tickets
Tripadvisor
Map & Directions