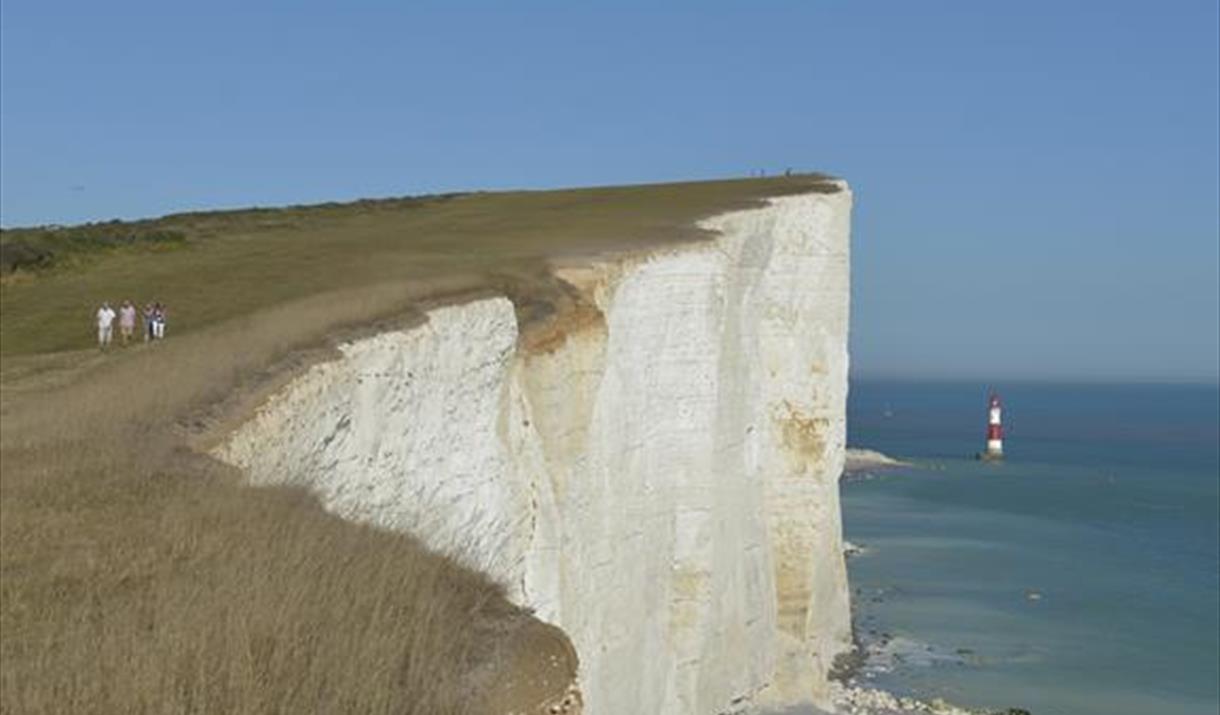 About
If you're standing at the top of King Edwards Parade, you will have St Bede's school on your left and the winding road to the top heading off to your right. In front of you, you will see the steep pathway heading up onto the cliffs. It may look a little daunting, but if you can handle this first incline, you should be able to manage the rest. This man-made pathway is the result of thousands of avid walkers such as yourself heading off on their way to view some of the most stunning views on the south coast of England. Some, with the intention of just seeing Beachy Head, but some with a plan to walk to 100 miles to Winchester.
You should allow between three to four hours for this walk.
To get back from your finish point, you can catch the number 12 coaster bus that runs every 10 minutes back to Eastbourne.
Starting point: Foot of beachy head. To get to your next point, head up the pathway and continue along the cliffs (a safe distance from the edge) as it levels out, until you reach the section of cliff opposite the Beachy Head pub.
Point two: Beachy Head. To get to your next point, continue on your path west along the cliffs, following the sea, you will see the Belle Tout Lighthouse in the distance standing proud at the top of the cilff, this is your next point.
Point three: Belle Tout Lighthouse. To get to your next point, continue west past Belle Tout and make your way down the hill towards Birling Gap Visitor Centre.
Point four: Birling Gap. To get to your next point, behind Birling Gap Visitor Centre is the start of the first of the Seven Sisters. Head up this way and begin your walk along the clff until you reach the half way point (about four cliffs in - note each point of incline and decline is one of the seven sisters).
Point five: The Seven Sisters. To get to your next point, continue along the remainder of the Seven Sisters until you reach the decline towards the Cuckmere River.
Point six: Cuckmere Haven. Follow the river back to the main road and the visitor centre. If you are on the opposite side of the road, you can wait here for a bus to take you back.
Book Tickets
Tripadvisor
Map & Directions